Dental Whale Chooses Sunbit as Preferred Buy Now, Pay Later (BNPL) Technology Partner
November 29, 2021 (Global News Distribution) -
Sunbit is endorsed by Dental Whale for use by its 19,000 affiliated dental practices across the U.S.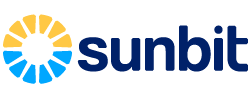 Industry trailblazer Dental Whale®, which continues to successfully steer dentists in private practice toward better and more efficient business solutions, today announced it has selected Sunbit as its preferred Buy Now, Pay Later (BNPL) solution. Dental Whale is the nation's leading solutions provider for 19,000+ private dentists and dental support organizations (DSO), providing marketing, scheduling, repair, equipment and technology solutions to improve their practices. Effective today, Dental Whale will recommend Sunbit to all of the dental practices across the U.S. that the company supports.
Dental Whale Leader, Joe Cavarett said, "When we experienced how Sunbit generated increased case acceptance and scheduled treatment for our own Practice Group patients, we wanted to share their financing solution with our members and their patients. Every patient deserves to be given a comprehensive treatment plan and financing options. Sunbit helps practices support the oral health of more patients."
Sunbit has rapidly become the de facto BNPL leader in the dental industry, with a broad spectrum of patients approved with excellent terms and no hidden fees. Moreover, Sunbit powers the application process and manages the collections process. The dental office gets paid immediately, which contributes directly to the cash flow of the business.
Based on its own Sunbit pilot program at select locations, Dental Whale confirmed that Sunbit offers access to best-in-class approval rates, terms, and support for dental leaders and their patients. Sunbit offers access to financing for dental procedures with 6, 12, 18 and 24 month payment plan options, and 85% of patients who apply using Sunbit technology are approved. All well-qualified patients get access to 0% for 6- or 12-month payment plans.
"We piloted Sunbit at two of the Dental Whale locations, and we were amazed — in the first 90 days, their technology approved 87% of patients, helping us generate $126K in additional production," said Dr. Steven Wingfield, DMD & Practice Management Focus Area Leader at Dental Whale. "Our patient financing approval rates have doubled with Sunbit. Not to mention the extremely fast approval process, which enables us to fulfill more treatment plans and provide a better experience for the patients and staff. We are excited to extend the program to all of our locations," he added.
Sunbit is proving that Buy Now, Pay Later offers dental practices a valuable new option for dental care financing and access. Sunbit removes the friction from the financing process to make it a closing tool instead of a pain point for patients — reducing embarrassing declines, scrambling for financing alternatives, and treatment delays.
"Dental Whale is a market stand out, and we couldn't be more excited about their decision," said Paul Monahan, Executive Director of Business Development, Dental at Sunbit. "We feel like there is significant synergy between our organizations, from Dental Whale's white glove approach to client support, to its proven ability to benefit a practice's bottom line, to its philosophy and mission. Today is an exciting first step in what we hope is a long-standing relationship," he added.
About Dental Whale®
Dental Whale® is simplifying the business of dentistry through learning, shop and solutions. With offices in Texas and Florida, Dental Whale has a suite of solutions that support the success of private practices and DSOs. The company's mission is to empower dentists by giving them the tools they need to start, grow, and manage their business. At the end of 2020, Dental Whale supported more than 19,000 dentists and helped serve more than 4 million patients. For more information on Dental Whale, call 855-339-3740 or visit https://www.dentalwhale.com/.
About Sunbit
Sunbit is the preferred buy now, pay later technology for everyday needs and services. Sunbit eases the stress of buying everyday things by offering access to fast, fair and transparent payment options to people everywhere. Our technology is offered in-store and online at nearly 9,000 locations, including 1 in 4 auto dealership service centers, optical practices, dentist offices, veterinary clinics and specialty healthcare services. All loans are made by Transportation Alliance Bank, Inc., dba TAB Bank, which determines qualifications for and terms of credit.
Follow Sunbit:
Twitter
LinkedIn
Facebook
Instagram
Media Contact:
media@sunbit.com
Contact Author
BRANDON HAMM
Sunbit
610-246-9908
Latest News
Media Contacts:
Full Name
Company
Phone Number
Email