Hazel & Fawn Opens New Warehouse for Growing Collection of Baby Gear and Toys
June 13, 2021 (Global News Distribution) -
Missoula, Montana-based e-store for children's products has acquired a second warehouse to accommodate its growing inventory of car seats, wooden toys, and more.
When Katie Albritton was a new mother traveling with her infant daughter, people would stop and ask her, "Where did you get that baby-carrier-thing?" It was from that question that Hazel & Fawn was born; a place where parents could find the latest and best products for their children.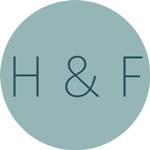 Hazel & Fawn offers the best in infant car seats, baby bibs, children's toys, and more through their popular e-store. Their inventory includes a meticulously curated selection of the safest booster seats, BPA-free bottles, ergonomic high chairs, and wooden toys from top brands like Goose Grease and Holztiger.
Albritton, who runs the store with fellow mom and Missoula resident Jen Hildebrand, said that as her e-store has become more popular, she has been quickly running out of space to store collections.
"When this space became available, we knew it was the opportunity we had been waiting for to expand," said Albritton. "Now, we will be able to take on more brands, get bigger shipments and get merchandise to our customers faster."
Albritton and Hildebrand believe they have special insight into what parents want based on their own experiences "We only source products that we would buy for our own kids. That goes for every single item in our e-store."
With top brands like Jellycat, Ergobaby, Gobs, Grovia, and Clek, parents can find the quality and selection under one "virtual roof" that is unavailable at typical big-box stores.
To learn more about Hazel & Fawn or their second warehouse in Missoula, Montana to serve more online buyers nationwide, visit www.HazelandFawn.com.
About Hazel & Fawn
Hazel and Fawn is an eclectic little boutique that features unique children's products from around the world. Started in 2007, Hazel and Fawn aims to make a positive impact on families and improve their parenting adventure.
PRESS CONTACT
NAME Damon Burton @ SEO National
PHONE 1-855-736-6285
WEBSITE http://hazelandfawn.com/
Media Contacts:
Full Name
Company
Phone Number
Email