Jessica Ritchie Creates Transformational Brands For Women In Business
February 21, 2021 (Global News Distribution) -
Women in business can be multi-faceted and intertwine different skill sets to create their dream business that helps serve people in a life changing way. Women do not have to be scared about what people think and being different – it can be the best thing ever done.
Across the globe, more and more women are starting their own business. In the past 20 years, the number of women owned businesses has increased by 144%. For multi award-winning transformational brand consultant and coach, Jessica Ritchie, she wants to equip those women to stand out in this fast paced and noisy world.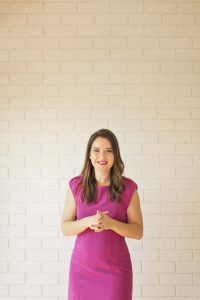 As women transition from corporate life into the entrepreneurial world, Jessica believes it is important for them to have clarity, connection and confidence in their business, career and life.
"What I find when I am working with high performing women is there are a lot of businesses competing with the same products or services. This is why it's imperative to know yourself, so you stand out in a homogenised world," she said.
"We know many small business owners do a lot of things on their own – from accounting, human resources to operations. What I've found is their identity becomes their business; it can be all encompassing, and they can burn out. Generally, it is their personal and business brand that gets put to the bottom of the list as well as their self-care. It's something they know is imperative, but they just don't know where to start."
Jessica describes herself as a 'business sherpa', guiding her clients, helping them ease the load in their business journey.
"Business can sometimes feel like a mountainous journey. I ease what can feel like a burden and lighten the workload. When the outlook appears foggy, it is hard to know where and how to start; climbing the mountain together, step by step, makes the journey more enjoyable," she said.
Emma Mactaggart, author, speaker and founder of 'Child Writes' Foundation has worked with Jessica. "For fifteen years, I've been working towards a single goal, one that became so convoluted and complicated, I was drowning," she said.
"The clarity and the ability to uncover my purpose could only be realised and described once I worked with Jessica. She led with compassion, clarity and kindness, which meant I quickly discovered what was holding me back, the vision to propel me into the future, and the importance of being fully present and accountable in the moment."
Jessica said many women in business lose themselves. "They don't know who they are anymore, feeling like they are everything to everyone, without energy left for themselves," she said.
"By getting clear on their identity, harnessing their resilience and using their story for success, they can transform their personal and business brand," Jessica said.
Jessica understands the journey; having overcome many obstacles in her life from losing her home in the 2011 Brisbane floods, experiencing sexual harassment in male-dominated workplaces and being told (incorrectly) on national TV, her police officer husband had been killed in action.
"Through these experiences and having worked with over 3,000 women in business, I learned you must listen to your intuition, have courageous conversations and have the confidence to back yourself. If you don't, you can literally lose everything you've ever worked for and start again. I'm here to help navigate that journey so women in business can live an empowered and inspired business and life," she said.
About Jessica Ritchie
Jessica Ritchie creates connected transformational brands, businesses, people and teams through strategic marketing and wellbeing management. Jessica has worked with and consulted to some of Australia's leading and most recognised brands such as Golden Circle, Tony Ferguson, Easternwell, Supercheap Auto, BCF, Rays Outdoors, Goldcross Cycles, Supergifts, Gloriously Free Oats, Tourism & Events Queensland, as well as hundreds of SME's.
What makes Jessica different to other marketing professionals is that she is a leader in mindful marketing. Jessica is also a Reiki and Neuro Linguisitic Programming Practitioner, and a life and business coach. This allows her to really discover and harness the unique energy and essence of a brand or business and amplify it in their marketing and communications, whilst taking them on a personal journey to heal and overcome any barriers that is hindering their success.
PRESS CONTACT
NAME Jessica Rithie
PHONE 0400709076
WEBSITE https://jessica-ritchie.com/
Media Contacts:
Full Name
Company
Phone Number
Email